Ninja Competition Obstacle Course Timer with Footswitch Start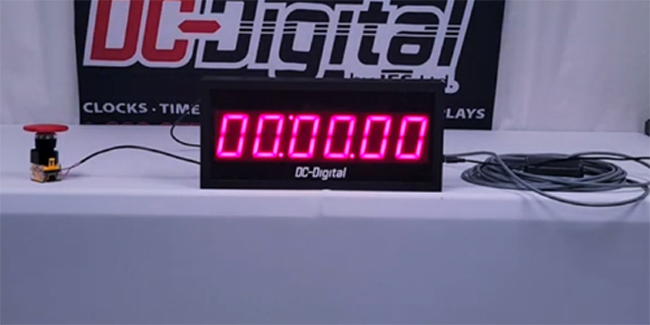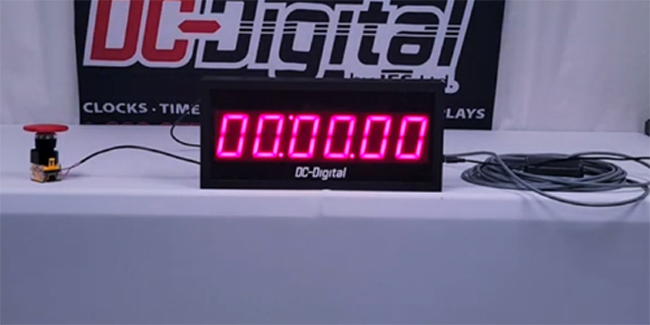 Electric Avenue Athletics has asked DC-Digital for a custom order of one of our up-timer clocks. This model is guaranteed to bring excitement and thrills to parkour enthusiasts test their free-running skills and see how fast they can complete the obstacle course.
Foot-switch: Resets to zero and holds upon pressing (competitor waiting for start horn) and then once the competitor goes, they release the foot switch and it starts the timer. Note: if the competitor false starts the footswitch can be used to stop and reset the timer for a fresh start.
Extra large 40mm heavy duty palm switch at the finish for stopping the timer for their final run time.
Large 6 digit LED's for crystal clear viewing up to 120 feet away.
Heavy duty all aluminum enclosure with 2 teardrop adjustable mounting points.
Counts up Minutes, Seconds, Tenths, Hundredths
See full operation video on our Youtube Channel
See product on our website page
We can make this one or any other size you may need Contact us at DC-Digital!