Box and Package Counter Tracks Planned, Actual, and Efficiency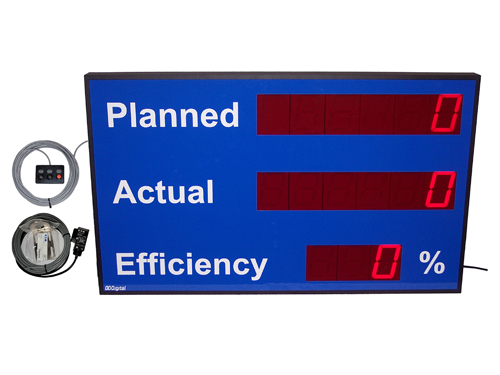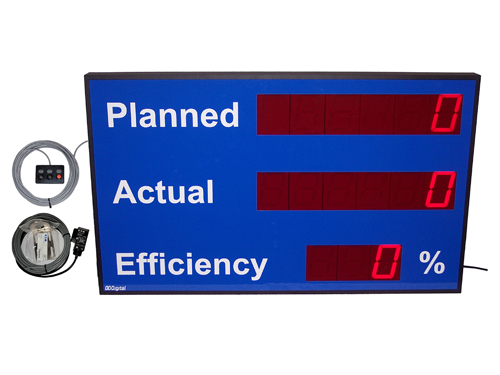 Meet and exceed your goal with the DC-406C-2 -EFF-SENS! Campbell's Snacks needed a customizable production counter for their assembly line. Instead of the usual pace of production program that would come with this counter, a straightforward 3-button controller that controls the increment, decrement, and reset was implemented. This display is for an assembly line. It will keep track of the number of boxes or products that pass in front of the sensors on the lines that are connected to the board. The display shows three things: the planned number of products, the actual number of products, and the efficiency in form of a percentage. The planned number of products can be reset with the press of a button or kept the same every day/shift. The actual counts are recorded and the efficiency is calculated up to 200%. The photo optic eye sensors have a range of up to 10 ft. Keep your team motivated and on track with DC-Digital's large efficiency display.
See product: DC-406C-2-EFF-SENS
See video: Video for DC-406C-2-EFF-SENS
Contact us at DC-Digital for more info: Contact us!
Visit our home page