Recycle Bottle Electronic LED Counter with 6 lane Sensors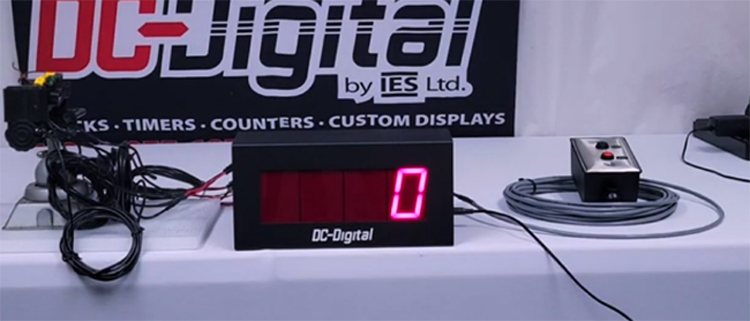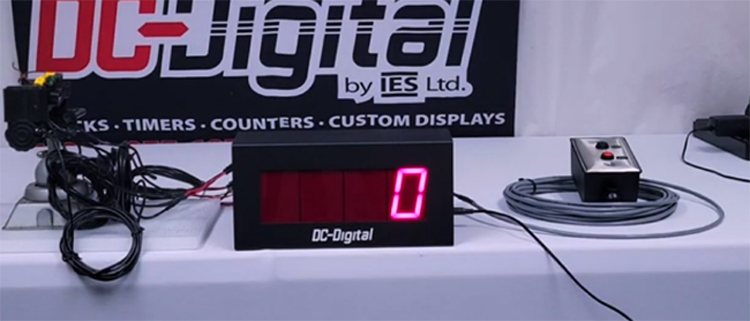 Hart Return Bottle Return Depot will be using DC-Digital's DC-25C-TERM counter for handling the count and display portion of their bottle return business. See our complete Youtube Video on this counter.
6 Sensor inputs with 10ms response time
Complete and convenient internal wire terminations
Large 2.3 inch LED digits for up to 120 feet of viewing distance
Wired remote controls for decrement and reset
Bottle return companies have long been champions of recycling and environmental sustainability. To further enhance their operations, a forward-thinking bottle return company recently collaborated with DC-Digital, a renowned manufacturer of electronic display solutions. The goal was to develop a custom LED electronic counter equipped with six sensor-triggered inputs. This was no small feat, as it required significant modifications to the standard counter, but DC-Digital embraced the challenge with enthusiasm. Understanding the Unique Needs: The project commenced with an in-depth consultation between the bottle return company and DC-Digital. A comprehensive understanding of the company's workflow and the specific requirements of each of the six return locations was essential to create a tailored solution. Ingenious Design and Engineering: DC-Digital's skilled engineering team embarked on the task of adapting the electronic LED display counter to cater to six sensor-triggered inputs. This transformation involved the development of custom circuitry and software to ensure that the counter could accurately track and display counts from each location independently. User-Friendly Interface: The customized electronic counter boasts a user-friendly interface that allows operators to monitor counts from each of the six locations independently, reset counts to zero, and even decrement counts when necessary.
Benefits of the Customized LED Electronic Counter:
Enhanced Efficiency: With the ability to accommodate six independent sensor-triggered inputs, the bottle return company can efficiently track returns from different locations in real-time. This level of automation eliminates the need for manual record-keeping and minimizes the potential for errors.
Data Accuracy: The electronic counter ensures that counts are not only accurate but also consistent. This invaluable data empowers the company to make informed business decisions and monitor its environmental impact more effectively.
Streamlined Operations: The customization has significantly improved the efficiency of bottle return operations. Bottlenecks and wait times have been reduced, leading to smoother and more efficient operations.
Future Possibilities:
The successful collaboration between the bottle return company and DC-Digital demonstrates the vast potential for electronic LED display counters in various industries. Customization to meet specific needs can empower businesses to harness technology's capabilities and streamline their operations, while also providing an opportunity for greater accuracy in data collection and analysis.
Conclusion:
DC-Digital's ability to adapt and customize their products to meet the exact needs of their customers exemplifies the power of technology to transform and enhance various industries. Here are some other industries that might find such LED electronic counters Retail: Retail businesses can use similar counters to keep track of inventory and monitor customer traffic, making them valuable for stock management and improving customer service.
Manufacturing: Manufacturers can use these counters to track production output, monitor the number of items produced per machine or workstation, and ensure quality control.
Warehousing and Logistics: Such counters can assist in managing the flow of goods in and out of warehouses and distribution centers, helping to maintain efficient logistics operations.
Food Service and Restaurants: Restaurants and cafes can use them for tracking the number of patrons, orders, and kitchen orders to ensure a smooth dining experience.
Hospitals and Healthcare: In healthcare, these counters can be used for monitoring patient visits, equipment usage, or medication dispensing, enhancing patient care and operational efficiency.
Educational Institutions: Schools and universities can utilize them to monitor attendance, manage classroom capacities, and track equipment or resource utilization.
Public Transportation: For transportation companies, such counters can track passenger boardings and alightings, ensuring efficient transit services.
Hospitality and Hotels: Hotels can track room occupancy, conference room bookings, and event attendance, optimizing resource allocation and customer service.
Sports and Entertainment: Stadiums and entertainment venues can utilize these counters to monitor ticket sales, entry and exit of attendees, and concession stand transactions.
Agriculture: Agricultural businesses can track crop yields, livestock headcounts, and equipment usage, aiding in farm management.
Government and Public Services: Government agencies can employ these counters for various purposes, such as monitoring public transportation usage, facility occupancy, and resource utilization.