Food Processing Washable Digital Countdown Timer & Washable Remote Controls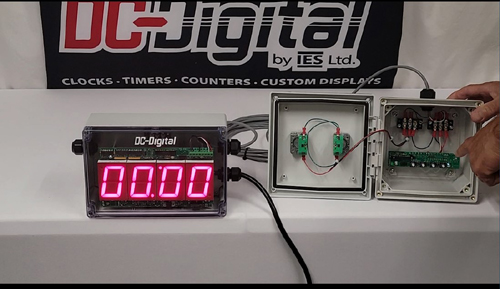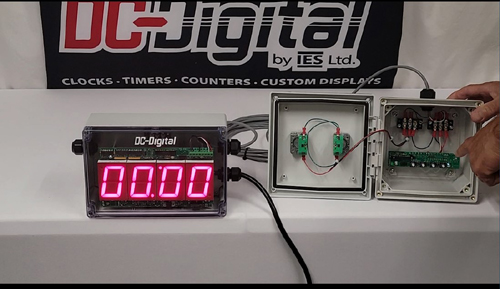 JBS Foods requires washability of their equipment, keeping it clean and bacteria free in the food industry is a must. That's one of reasons why DC-Digital was contracted to create this unique watertight timer and remote controls for food related processes in their plant. The remote controls, away from the timer, also needed to be enclosed in a washable lockable & latching case. And we also separated the remote controls, the BCD minute & seconds rotary set switches along with the Start, Stop, and Reset, controls and also installed them into our NEMA 4X,6,6P,12,12K,13, IP-66 approved watertight enclosure.
The DC-Digital standard product: DC-25T-DN-BCD-NEMA
Here are the facts:
– NEMA watertight, washable enclosures for both our timer display and the controls with 25 feet of aqualseal watertight control cabling (Start, Stop, Reset to the Set Value and BCD Rotary set switches)
– 1 Second Relay "ON" output contact closure at the End of Period (00:00). Terminal block and cable gland included
– Large LED Digital Display 2.3 Inch LEDs viewable up to 120 Feet away
– Easy to install cabling terminal blocks with watertight cable gland entry
Home of DC-Digital Products
Contact us at DC-Digital!