Cleanroom Network NTP Displays with Atomic Date and Time of Day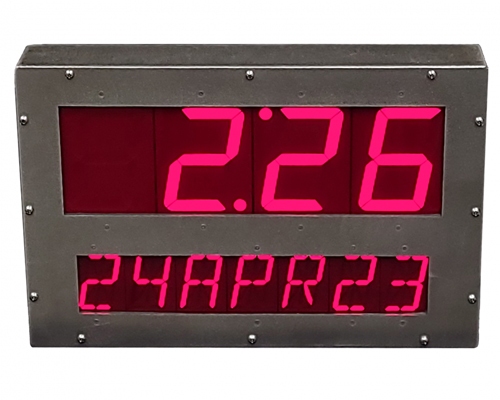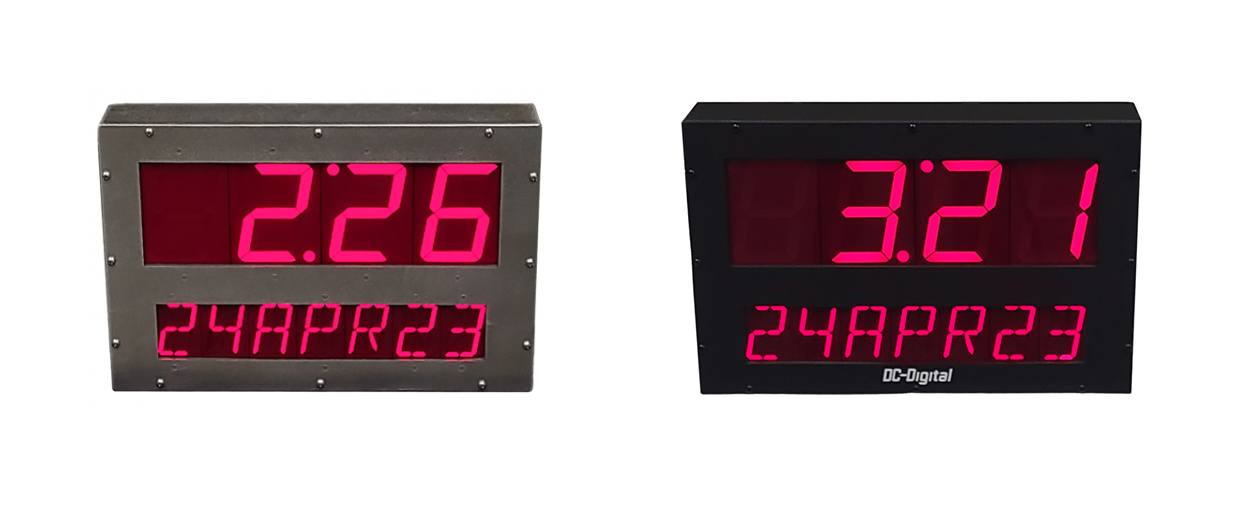 DC-Digital is well versed in crafting our clean room products. Recently we received a large order for clean room displays from Pfizer, a global leader in creating medicine and vaccines. At this specific Pfizer plant in Michigan, they manufacture and package penicillin. They wanted displays that are:
sterile and easily cleaned – stainless 316L
highly viewable, up to 200 feet, with date and time
network controlled and reflects what's being seen locally
The DC-25ALN-Date-Time-POE-STAINLESS come in 552-H32 aluminum as well as IP66 316L stainless enclosed. On the top display, 4 inch digits show the time of day in 12 or 24 hour format. Below that, 2.3 inch alphanumeric digits show the date in the day/month/year format, specially formatted and programmed for Pfizer. This is a NTP server controlled display, POE (powered over the Ethernet). The power and the data come to the display through the same cable attached to the side. Everything from daylight savings settings to what you would like to name your clock can be changed in the software on the webpage. The webpage synchronizes every minute to keep you up to date. For a clean, accessible, and accurate option, turn to DC-Digital's clean room products!
See product: DC-25ALN-Date-Time-POE-STAINLESS
See video: Video for DC-25ALN-Date-Time-POE-STAINLESS
Contact us at DC-Digital for more info! Contact us
Visit our home page