Production Line TAKT Countdown LED Timer System for Assembly Lines, Wireless Controls, Wireless Link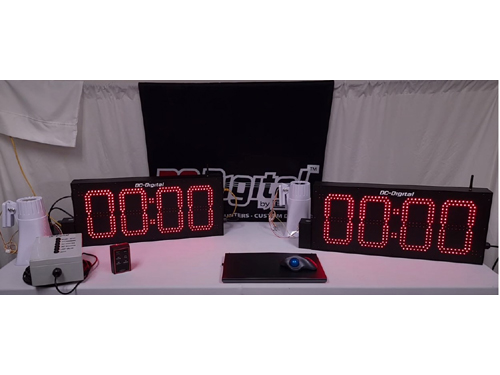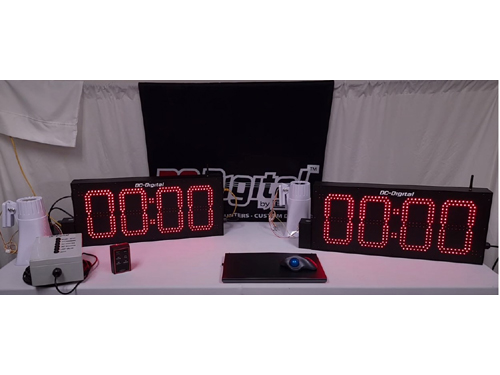 Bobcat Doosan retained DC-Digital to supply a wireless system of digital LED countdown TAKT timers for their assembly lines. The timers are wired and wirelessly controlled, have programmable warning time audible output as well as an "end of period" audible output, have overage time indication once they pass 00:00 minutes and seconds with flashing display and counts up, and also a network data connection for user defined timing status code.
– TAKT countdown timing with minutes and seconds for process completion along with overage count up timing.
– Early warning alarm and siren output programmable by customer through wireless or wired controller
– Master secondary wireless linked redundant displays
See also Network Data video
See DC-Digital Store
See other DC-Digital Master-Secondary timers page