City Council Meeting Wireless Synchronous Timer Systems w/Large LED Displays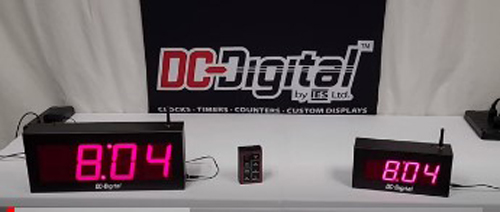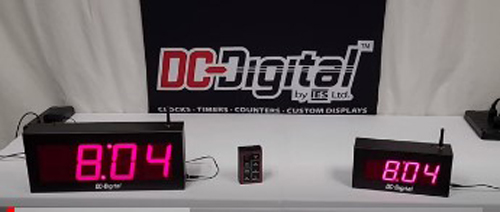 City of West Haven, UT, and City of Sedona, AZ, both contracted DC-Digital to help them keep their city council chamber meetings on time. RF-Wirelessly controlled and also RF wireless synchronization, multi-function timers, count up (elapsed time), countdown (time remaining) and time of day clocks (can be shown when timers are not in use).
– Flexibility: Multi-function, multi-purpose counts up and down, up to or down from 99 hours with an end of period buzzer (can be easily disconnected)
– Easy installation: RF-wireless controls and RF wireless synchronization (up to 1500 feet away) can be installed virtually any where there is a power outlet.
– Expandable: An infinite number of timers can be added as secondary's, as long as you have a Master timer. Add as many timers without needed any additional equipment. NOTE: Also, any size LED digit display can be added.
– Viewable and Durable: 4 inch LED Digits viewable up to 200 feet away. All aluminum enclosure with tough textured fingerprint proof powder coating.
DC-Digital Product: Synchronized Timers Page
Contact us for custom designs and combinations: