Unique Clock System for University Bus Stops and Busses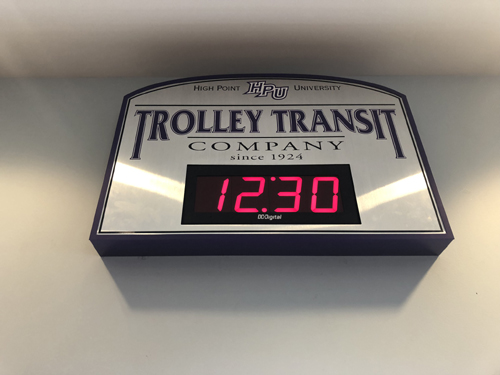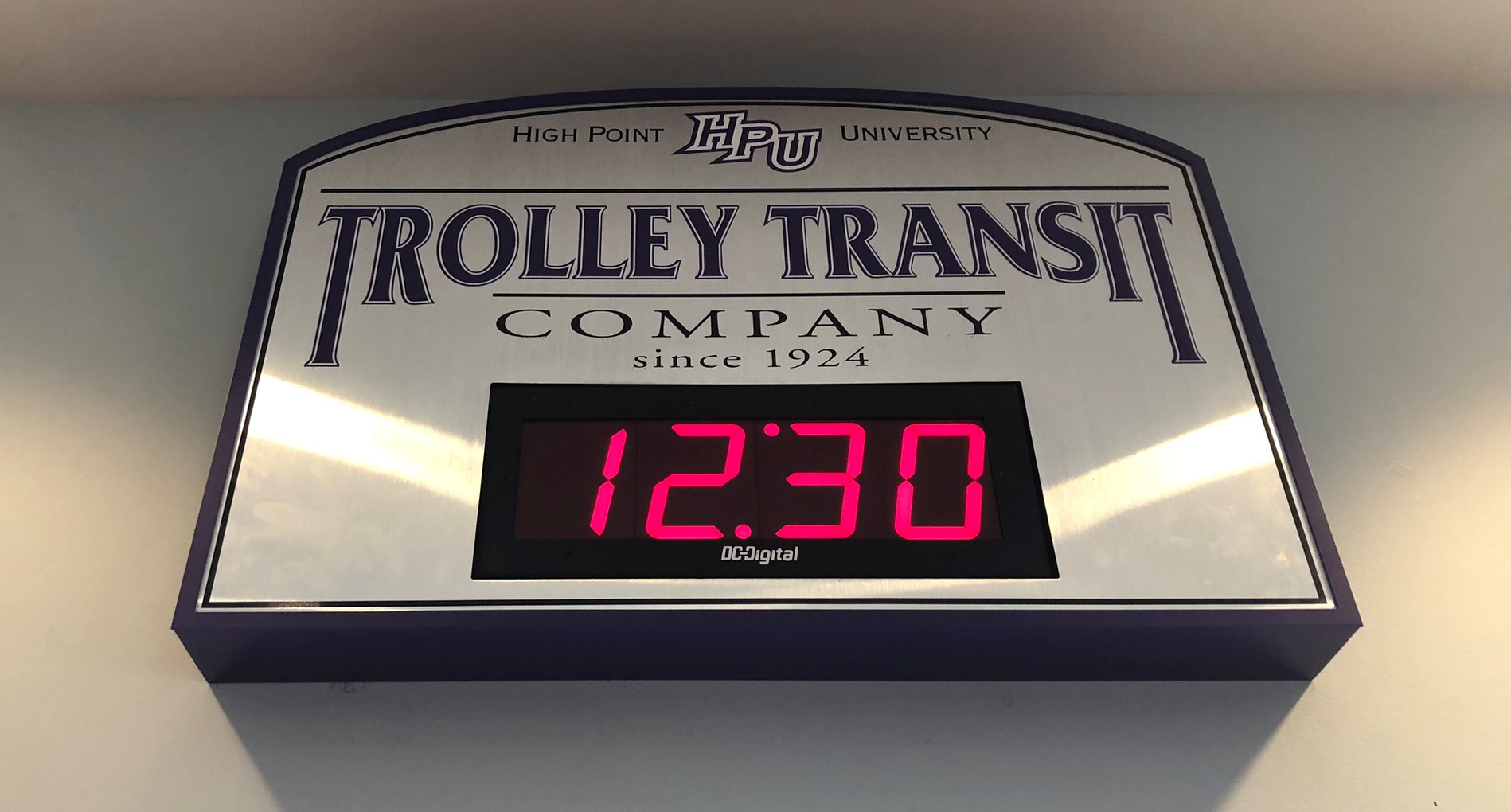 We at DC-Digital are proud to say that we have had partnerships with clients lasting over 10 years. High Point University in North Carolina is an example. They first ordered from us in 2010. We designed a clock system for them that spans their university campus and stays accurate and up to date using store n forward technology.
The system operates with a master clock and multiple secondary clocks. The master is installed in the rotunda tower of a building on campus and the other clocks in the system are installed in the busses that travel across campus and at other buildings and bus stops. From the tower with the master clock, the signal is broadcast to all the secondary clocks in its range. After that, those secondary clocks take the signal and broadcast it to their range. That's how the signal continues to propagate to all the secondary clocks, no matter how far away they are from the master clock. Even if a clock is in a more remote location on the campus and only receives the signal once a day, it will still run and maintain near perfect accuracy. This creates a unique ecosystem of time for the University that helps busses, students, faculty, and visitors stay on time.
See product: DC-40S-W
Contact us at DC-Digital for more info! Contact us
Visit our home page