Simple and Portable Council Chamber Timer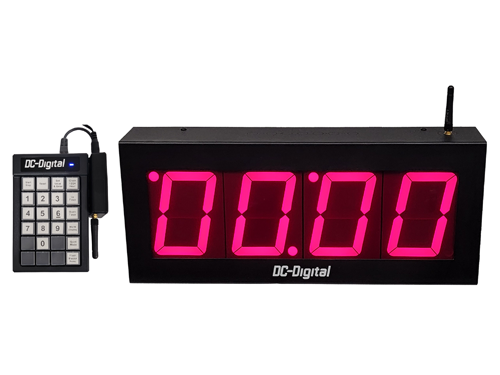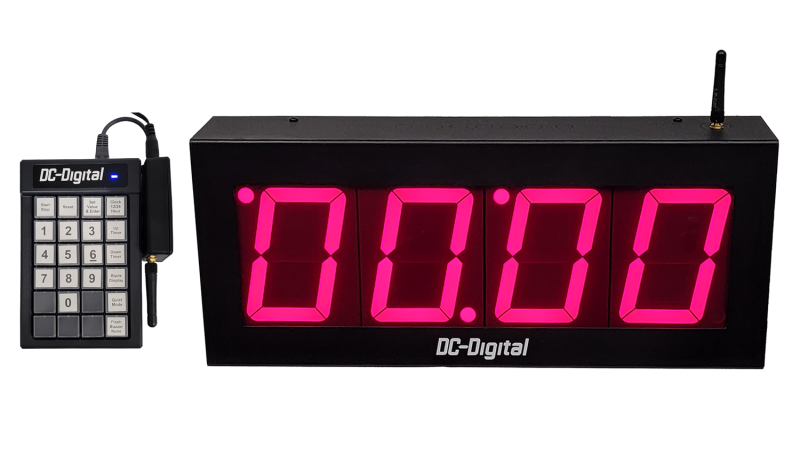 Prince George Co. Public Schools came to us looking for a wireless timer for their board meetings that has:
Straight forward keypad entry
Multifunction operation (counts up, down, and time of day)
Wireless control (120 volt outlet required)
A 2 button reset system for expediency
We delivered that and more with the DC-40UTW-KEY-SYSTEM-W. This timepiece puts power into the hands of the users. It has an up timer, down timer, and a clock that operates in 12 and 24 hour time.
The up and down timers can be used together or separately. A threshold value can be set for the up timer, which activates an alarm (buzzer or flashing) when met or you can start it immediately to count up with no stopping point. The up timer's default is to flash when it reaches the value and it will continue to count up until you press the start stop button on the keyboard. That way, you can also see how long you went over the time. The timers' functions can be set to flash, buzz, or do nothing when it reaches the end. If you want to reset the timers quickly, simply press the start stop button and go. Both timers will hold the last value you entered unless you hit the reset and set value & enter buttons.
This device can be set up as a system, controlled by one master display, which sends information to the secondary displays and allows for more viewers to see. You can add more than one secondary display thanks to DC-Digital's Store'n'forward technology. This technology addresses issues with dead zones and other wireless problems that are typically encountered. The DC-40UTW-KEY-SYSTEM-W is also equipped with our Digit Shift technology. The product will shift resolution to the most significant value of time from hours to minutes to seconds to hundredths.
See product: DC-40UTW-KEY-SYSTEM-W
See video: Video of DC-40UTW-KEY-SYSTEM-W
Contact us at DC-Digital for more info: Contact us!