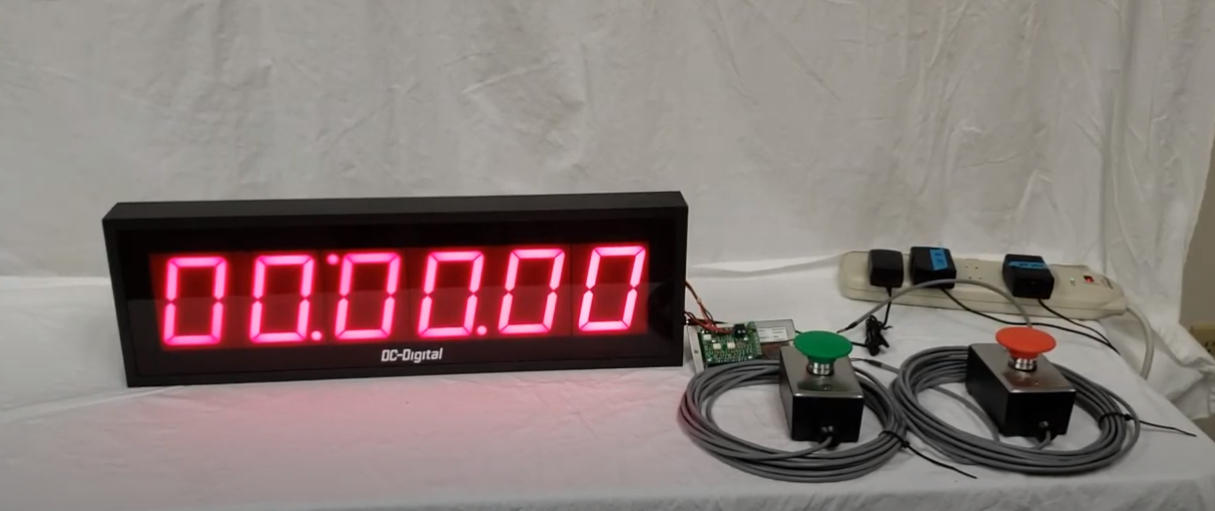 Our digital clocks, timers, and counters are often used in a wide array of settings anywhere from school clock systems to surgery timers. One of our recent customers requested that we make them a timer for a rock climbing wall.
For the rock climbing wall, we used the DC-406T-UP-TERM. This timer shows Minutes, Seconds, and Tenths and Hundredths of a second. It also has a terminal block behind a panel on the back of the case to allow for easy hookup of the pushbutton switches.
The timer for the rock climbing wall has two switches. One switch remains at the bottom of the wall in order to start the timer. The climber then will be able to stop the timer by pressing the second switch at the top of the wall. The switch at the bottom can then be used to reset the display of the timer to zero. Once the display is reset to zero, the bottom switch can be used to start the timer again.
The video below is a demonstration of the timer we made for the rock climbing wall.
Please check out our website or contact us for more information!
Rock Climbing Timer