Network Clock Utilities Programs and Upgrades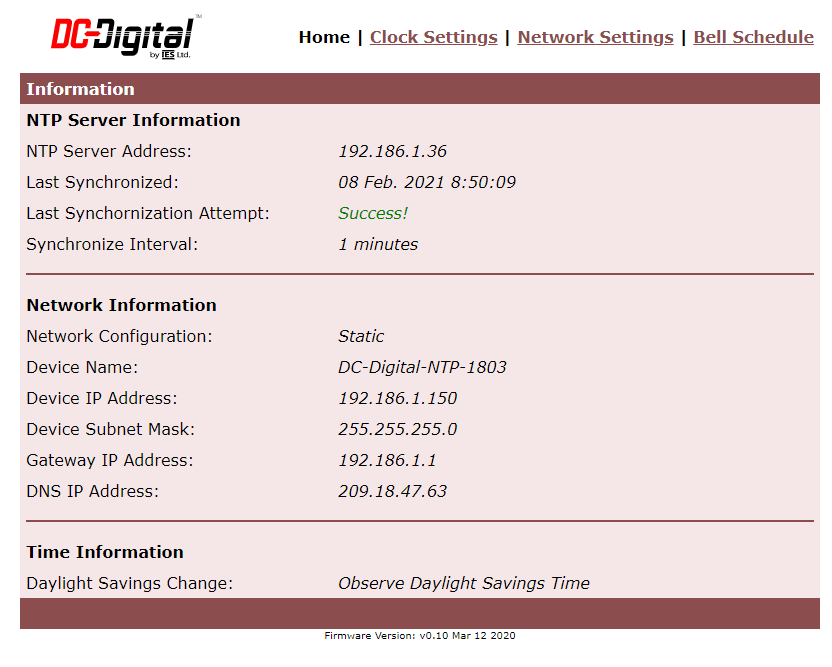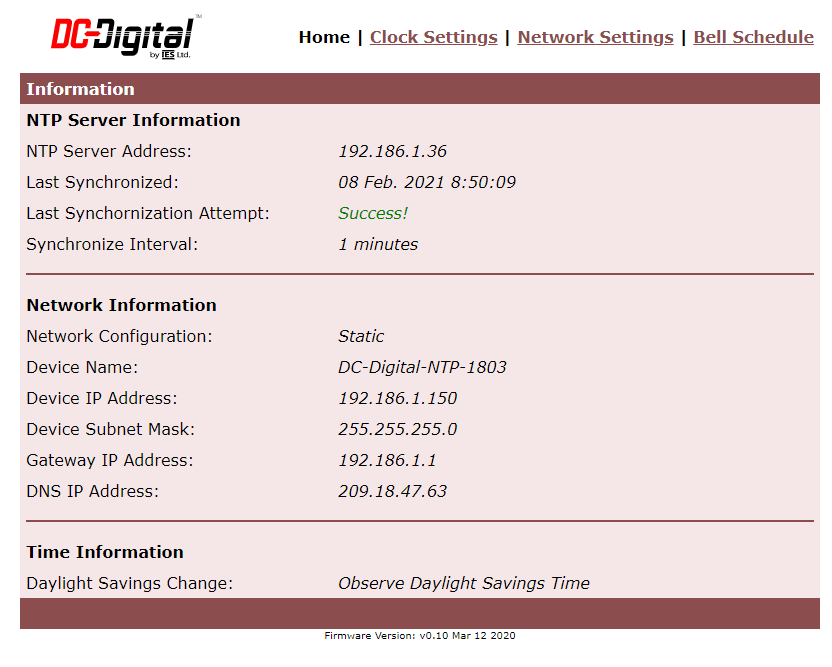 Requirements: Built on or before Feb. 2020 and older. Verify by the: Serial number on the back of the clock EX. 101019JS (2 digit format left to right = Month, Day, Year )
For more information about the receiving this upgrade or any other questions about DC-Digital clocks, timers, counters or number displays please Contact Us.
autoupdate.exe (ZIP) (.EXE file. Will give the user the capability to locate all of the DC-Digital network clocks that are connect to the users network)
Auto-update Instructions (.PDF Instructions on how to download the file to the located network clock. That file will be in the format: [company name]_App.s19 and it will contain the new IP address from which the network clock will acquire the NTP.)

---
IPSetup.exe is a Windows™ program that can be used to discover the IP address of DC-Digital products on a local area network. Once the ZIP file has been downloaded to a Windows computer and unzipped, IPSetup.exe (ZIP) can run without further installation.