Industrial Clocks & Timers || Custom Built Clocks & Timers || Large Outdoor Clocks and Timers
Military Clocks & Timers || Digital Church Clocks
School Clock Systems || Sports Clocks & Digital Counters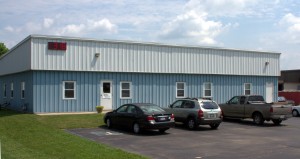 Industrial Electronic Service,Corp. (IES) was founded in 1967 in Lebanon, Ohio. It began as a one-person audio-visual and electronics repair shop.  Then a 2 wire clock system in which a LED digital clock could receive power and data to keep correct at the same time using only 2 wires, was developed and patented in 1996 and that 2 wire system is the foundation of what IES (DC-Digital) has become today. After many requests by customers DC-Digital and its sales and engineering staff expanded the Digital clock formula to encompass  LED timers, count down timers, count up timers, stand alone digital clocks and digital outdoor number displays of all sorts. In 2001, IES (DC-Digital) relocated the sales and manufacturing facility to Carlisle, Ohio. All of our manufactured products are made in Carlisle Ohio, USA.
IES (DC-Digital) has become one of the major US manufacturers and installers of high quality digital clocks, timers, counters, and custom displays. We routinely custom design and install our DC-Digital products in armed services bases, hospitals, educational institutions, and manufacturing plants. IES is also a seasoned distributor of Daktronics scoreboards and message centers.
IES (DC-Digital) houses a team of experts in manufacturing, sales, installation, and service. We have been pioneering in the use of LED technology. We have worked with a variety of industries, including but not limited to, commercial, education, healthcare, government agencies, churches, and industrial manufacturing.
The question is, What can Industrial Electronic Service do for you? Visit our Contact Us page to find out. At IES, we know that the cost of shortcuts in manufacturing or installation is greater than the cost of a quality product and expert installation. It is our effort to provide you with quality products to fit your needs and the best overall value for your investment. We give you the time!