Industrial Electronic Service is manufacturer of: DC-Digital ™ indoor and outdoor, standard and custom digital timers, counters, clocks and number display's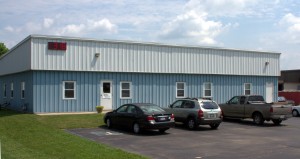 Industrial Electronic Service,Corp. (IES) was founded in 1967 in Lebanon, Ohio. It began as a two-person audio-visual and electronics repair shop. In 1996 through intense research and engineering it was granted a 2-wire synchronized digital clock system patent. The patent recognized that a system of LED digital clocks could receive atomic accuracy time of day data and also be powered at the same time DC-Digital was born and today has become a leader in innovation and engineering of not only clock systems but digital timers, counters, clocks and number displays of all types and functionality.
In 2001, IES/DC-Digital relocated the sales and manufacturing facility to Carlisle, Ohio. All of our manufactured products are hand-crafted in Carlisle Ohio, USA.
In 2010 IES/DC-Digital purchased another 13,000 sq. ft. enclosure manufacturing facility located next door, at 345 Industry Drive, Carlisle Ohio, USA
IES/DC-Digital specializes in manufacturing and custom designing high quality digital timers, counters, clocks and number displays for manufacturing facilities, government facilities, schools, hospitals and private organizations.
The question is; What can IES/DC-Digital do for you? Contact Us or call 937-746-9750 to find out. At IES/DC-Digital, we know that the cost of shortcuts in manufacturing or installation is greater than the cost of a quality product and expert installation. It is our effort to provide you with quality products that fit your needs and best overall value for your investment. We give you the time!