Large LED Digital Looping Count down Process TAKT Timer Aids in Hitting Factory Daily Build Plan!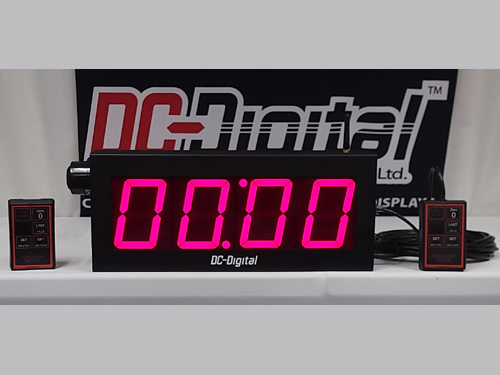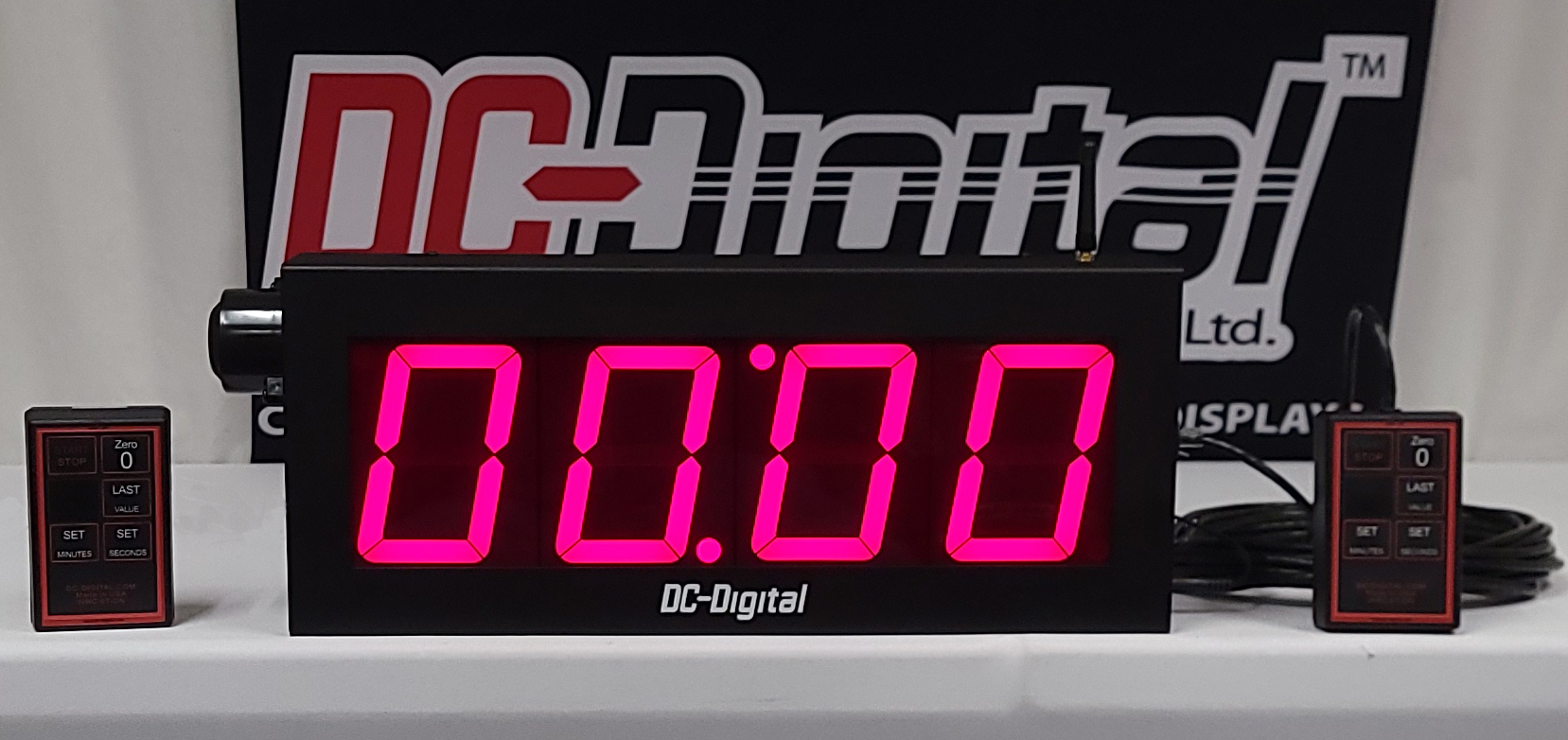 JCB Systems construction heavy equipment manufacturer in Pooler Georgia was looking for a way to bring more awareness, visually and audibly, to the build stations employees and help keep them abreast with the daily build plan so we started with our standard product: DC-40T-DN-W …
…and then added:
– Looping back to last the preset value and continuing to count down (gives hands free operation after initial setting and starting)
– An additional wired redundant controller (wired and wireless controls)
– An adjustable audible output buzzer
This is a minutes and seconds only countdown timer with 4 inch high LED digits that can be seen for up to 200 feet away. It allows the end user to set and start the timer from any value up to 99:59 minutes and seconds. Start the countdown process and once it gets down to zero, it sounds the 3 second end of period buzzer and then resets itself to the last set value and continues the countdown process again hands free! It has 2 controllers that have redundant operations for controlling the timer. 1 wireless and the other wired; The wireless is capable of controlling the timer from up to 1500 feet away, totally untethered and the wired controller can control it up to 25 ft. away. Also the wired controller has a RJ-45 jack for easy connect-reconnect to the timer. This timer will be used for JCB heavy equipment manufactures for bringing awareness to their employees on keeping with the production build plan for indexing to their stations. The controllers have a Set Minutes and Set seconds button, a Last value button, a Zero button and a Start-Stop button. The timer requires a 120 wall outlet for power and can be mounted on a 2×4 or a 4×4 electrical box or atop a table. It is made of all extruded aluminum and all hand made here at DC-Digital. Veteran owned, USA Made!
See also our video on this custom product: DC-40T-DN-W, JCB
See our other wireless countdown process timers and of course they can all be customized to your specifications: DC-Digital Countdown Timers