Now DC-Digital can manufacture your safety days signage start to finish!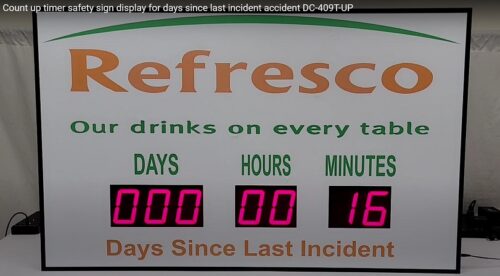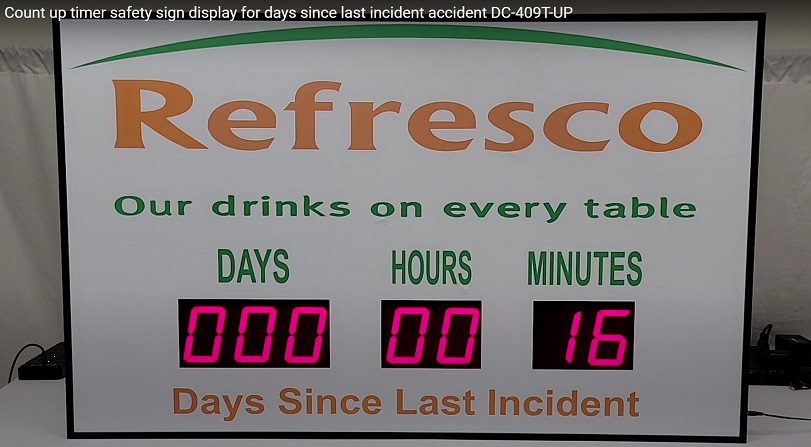 We manufacture all that you see; Electronics, enclosure, labeling, made to order to your specifications. Our customers want to see how many days (sometimes hours, minutes, and seconds) it has been since the last incident to bring factory safety to the forefront. The DC-409T-UP in this instance worked well for Refresco without the seconds. See video on how it operates.
See Refresco video
Contact us for your own customized safety days display. Contact us!
See all of DC-Digital store products.