Reducing the number of Network connections to only 1!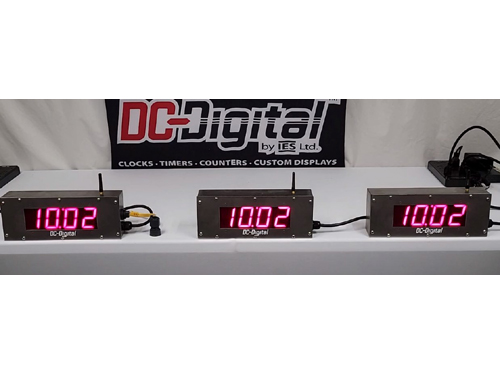 If you want an infinite number of clean room network NTP clocks but you only want to manage 1 Network clock connection, this is your answer. Setup 1 as a master and the rest are wirelessly data linked to stay exactly in sync with it.
System requirements:
1- Network master clock with wireless output
? – Number of wireless secondaries that stay synchronized with the network master clock
The secondaries instantly stay corrected to the master.
300 ft. range interior with store and forward data transmission for infinite number of connected clocks
Only 1 Network NTP clock to manage
See video: DC-25N-POE-Stainless modified for wireless time of day data output
See product: DC-25N-POE-Stainless
See all of our cleanroom clocks: Cleanroom clocks
Contact us for more information: Contact us!