Rate (Pace) of Production and Efficiency Display with Automatic Rate Calculation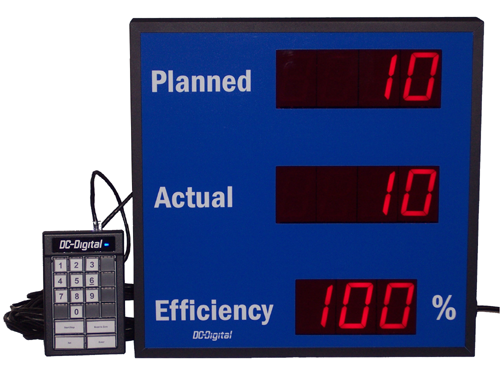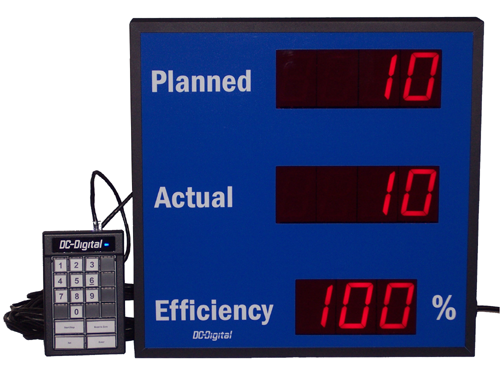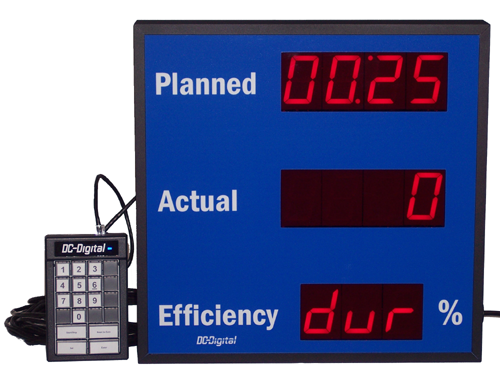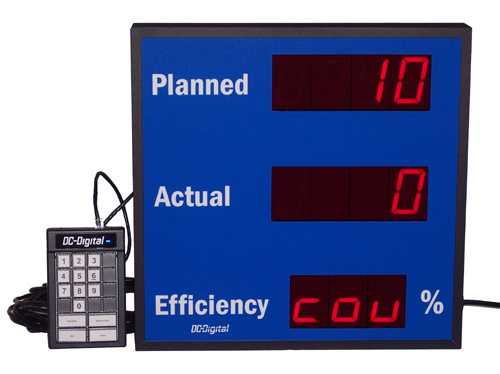 Now all you need to know is how many pieces you want to produce in a certain amount of time?
1- Enter the duration (DUR) in Minutes and Seconds of how much time it takes to do so many pieces. EX: I would like to do 10 units in 60 minutes; So you would enter 60 minutes and 00 seconds and then press "ENTER"
2- Then enter the number of units (COU) Ex: So you would press 10 then press "ENTER".
3- Press start when you are ready to go. It does all of the calculations and timing for you, as well as calculating the efficiency up to 200%.
Keeping track and being aware of production has never been easier!
See VIDEO on how it works: DC-25C-2-EFF-KEY-PACE-AUTO
See MORE INFORMATION on this product: DC-25C-2-EFF-KEY-PACE-AUTO