Large Outdoor Special Event Countdown Timer Days, Hours, Minutes and Seconds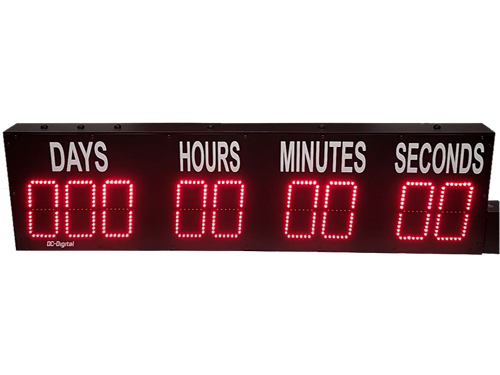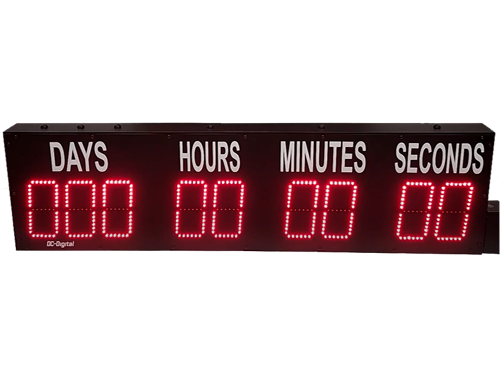 -Heavy duty large outdoor 6 Inch LED Digital Countdown to a special event timer can be viewed up to 300 feet away.
-Waterproof IP-66 all extruded aluminum weatherproof enclosure.
-Push-button set, Wireless RF-set or now Network settable
-Easily mounts to any structure
-Made in the USA
See other all of DC-Digital Countdown to an event timers: Countdown to an event timers
See You Tube Video regarding this product: DC-609T-DN-Video
See Actual Product in the DC-Digital Store: DC-609T-DN
Contact Us for you next special event timer of your own!