Go Hands Free with the DC-40T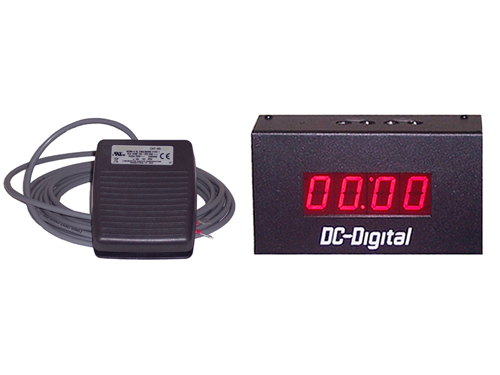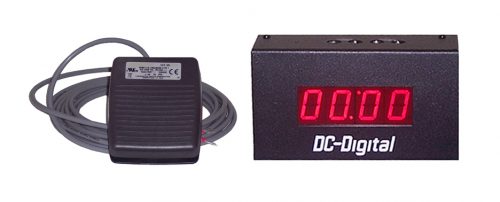 The DC-40T-DN-BCD-FOOT-EOP is a hands free countdown timer that comes with rotary switches on top of the display to set the timer and a foot switch. The pedal activates the reset and start functions. In this particular model, the timer will count down from the assigned number until it reaches zero. When the pedal is pushed, the clock will reset the timer to its previous assigned starting number, let's say 5 minutes. The only way to stop the clock from running is to leave it at zero. If you want to start it again after that, all you have to do is tap the pedal and it will begin again at 5 minutes and count down from there. This is perfect for timing a task with speed and efficiency. Being able to reset your timer with a simple push creates a seamless process with no extra steps or complications.
Our products can be found in the work spaces of companies like Delta Faucets, who recently ordered the DC-40T-DN-BCD-FOOT-EOP (check out their website and products here) DC-Digital manufactures quality work for a variety of clients and we can be a great fit for your company too! Contact us here to discuss your ideas and vision for a digital timepiece today.
There are also other activation of timer options available like the thrice press functioning clock. One press of the pedal switch allows you to start the countdown, and another touch will stop the timer until you press the pedal again. That will reset the timer. This is ideal if you need to record the time it takes to complete a process.
See product: DC-40T-DN-BCD-FOOT-EOP
See video: Video of DC-40T-BCD-FOOT-EOP
Contact us at DC-Digital for more info: Contact us!