Special Event Countdown! Days, Hours, Minutes and Seconds

The DC-409T-DN is a countdown to an event timer with the ability to be set for a maximum of 999 Days, 23 Hours, 59 Minutes, and 59 Seconds. It comes with a rechargeable battery backup in case of power loss, which will turn the display off but keep the timer running in the background until the power is restored. We recently changed some of the button locations and added two additional functions to the DC-409T-DN from our previous version.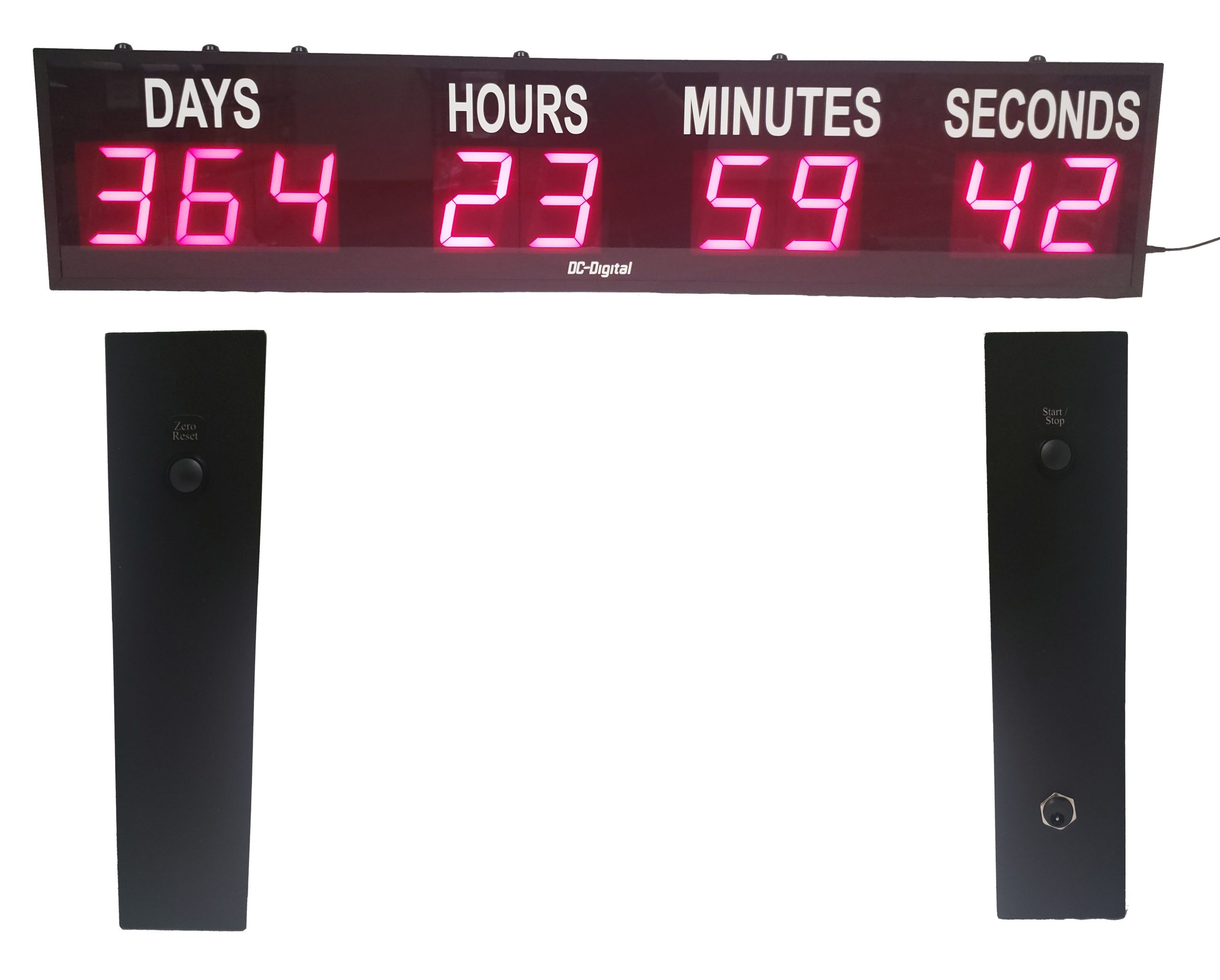 The DC-409T-DN will now come with 8 separate buttons. There will be 6 buttons on top of the case as well as 1 button on each side of the case.
The buttons for Set Days (by Ones, Tens, and Hundreds), Set Hours, and Set Minutes have remained unchanged and will remain in the same positions as our previously made models.
The Start/Stop button will now be on the right side of the case along with the power coax connection. There is now a button to set the Seconds and reset the display to zero. The Zero Reset button will be on the left side of the case, and the Set Seconds button will be above the Seconds display.
Below is a video detailing all of the different changes made to the DC-409T-DN.
Please check out our website or contact us for more information!