Synchronize Employees to the Next Scheduled Process: House Manufacturer uses Large Display Computerized Countdown Timer System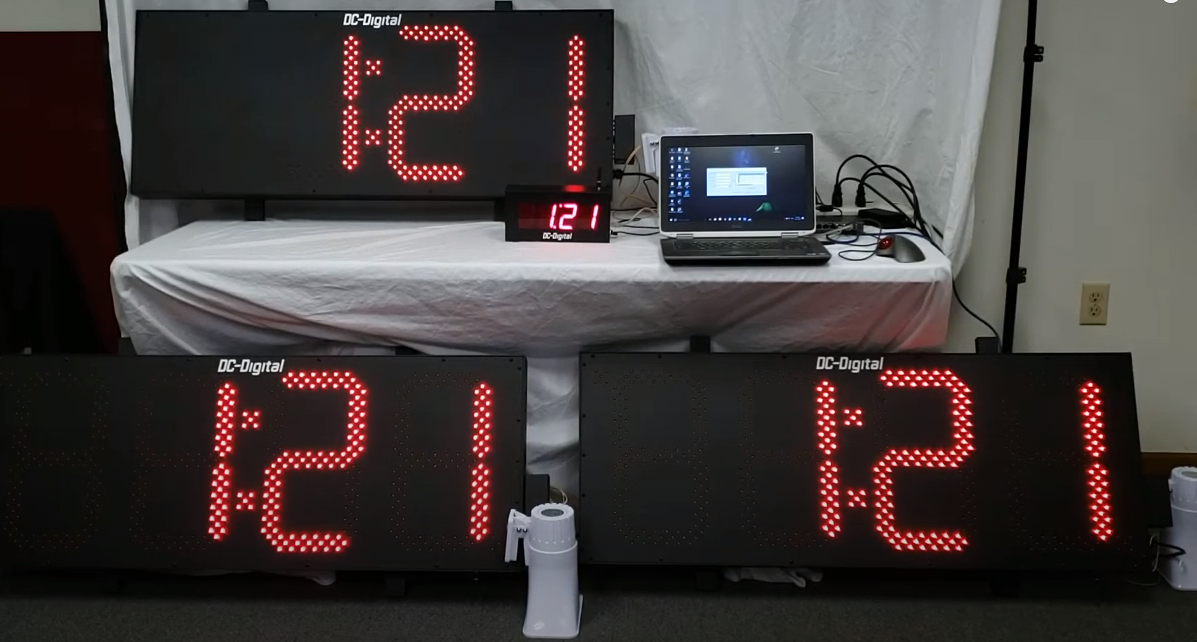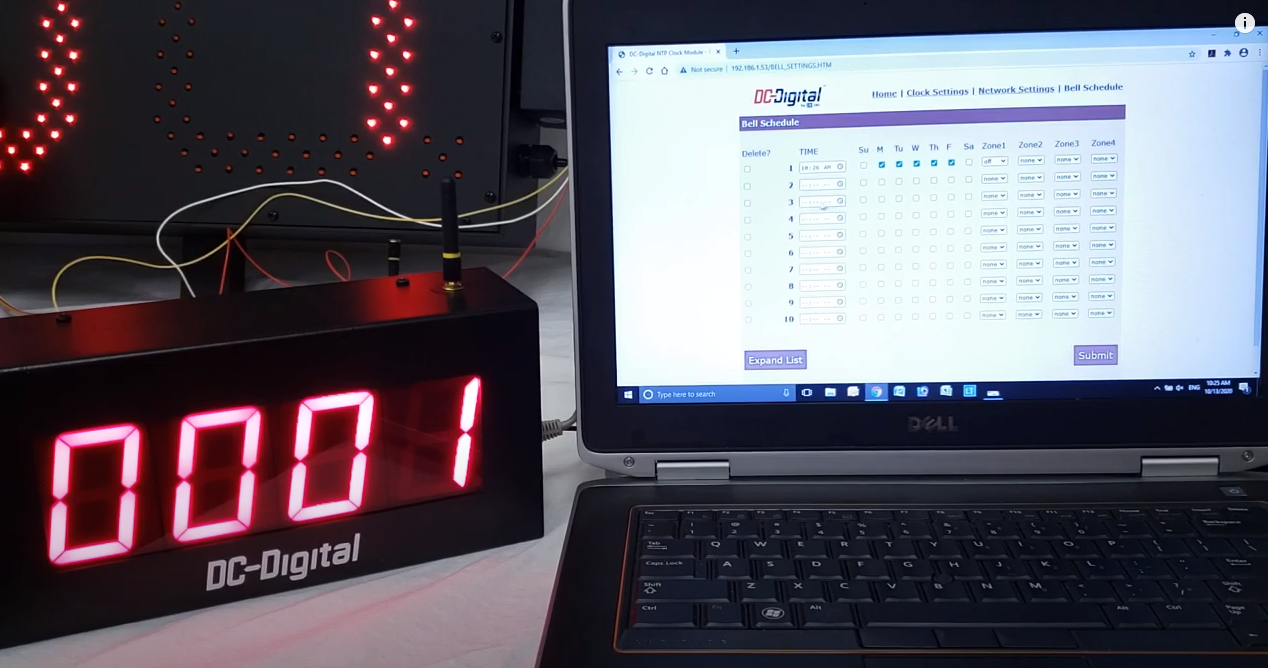 The Countdown Timer System Setup is performed on this 1 (computer, cell phone, tablet) web page. It can handle up to 50 events per day. It is easy to enter the time, the day(s) of the week and whether it is a bell (they use it for a count down timer), no bell, ON or OFF (used for lights, doors, etc..).
This system is set up for JCF Housements manufacturing. It is a wireless store and forward time of day and countdown to the next process timer system. With huge 15 Inch LED timers. It sounds a horn at 15 Minutes prior to the set time until 00:00. Then at 00:00 time left it sounds another alarm and begins another countdown period to the next process. It defaults to show the NTP time of day if no events are scheduled.
See it in action: Video of JCF HOUSMENT Timers