Billboard Sized Countdown Timer for Netflix Special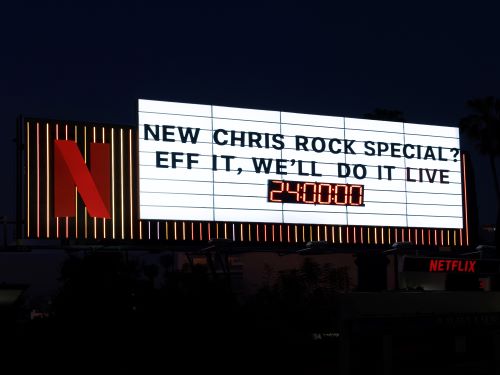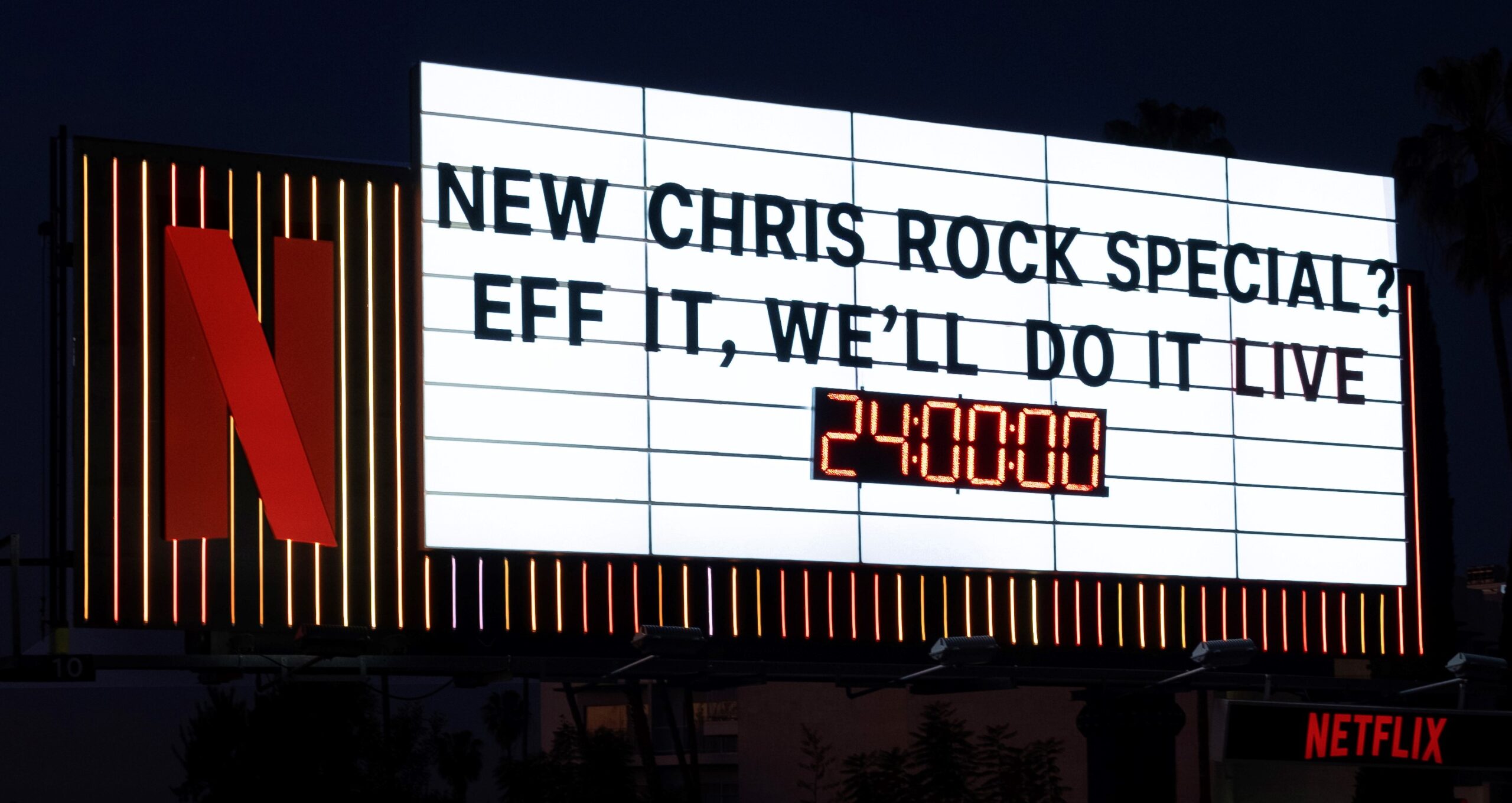 Standard Scenery purchased a DC-306-T-DN-W to display the countdown to Netflix's Chris Rock comedy special, Selective Outrage, that aired live on March 4th. This was Netflix's first live streaming event since its creation, and they needed a huge eye catching display that would get viewers hyped up and generate buzz. The DC-306-T-DN-W wirelessly controlled countdown timer is perfect for the job. Its vivid LED digits are 30" high and can be viewed from blocks around- up to 1500ft away! The remote controller WRC-6T is convenient and easy to use and fits in the palm of a hand. It sets the hours, minutes, and seconds with the simple push of a button and starts and stops the display with another button.
Do you have an exhilarating announcement that you can't wait to share with a wide audience? Turn to DC-Digital to get your news on the radar with a display people can't look away from!
Click here to see Netflix's tweet featuring the DC-306-T-DN-W
See product: DC-306-T-DN-W
See video: Video of DC-306-T-DN-W
Contact us at DC-Digital for more info: Contact us!
Visit our home page